Welcome To The Home Of The
SLVFD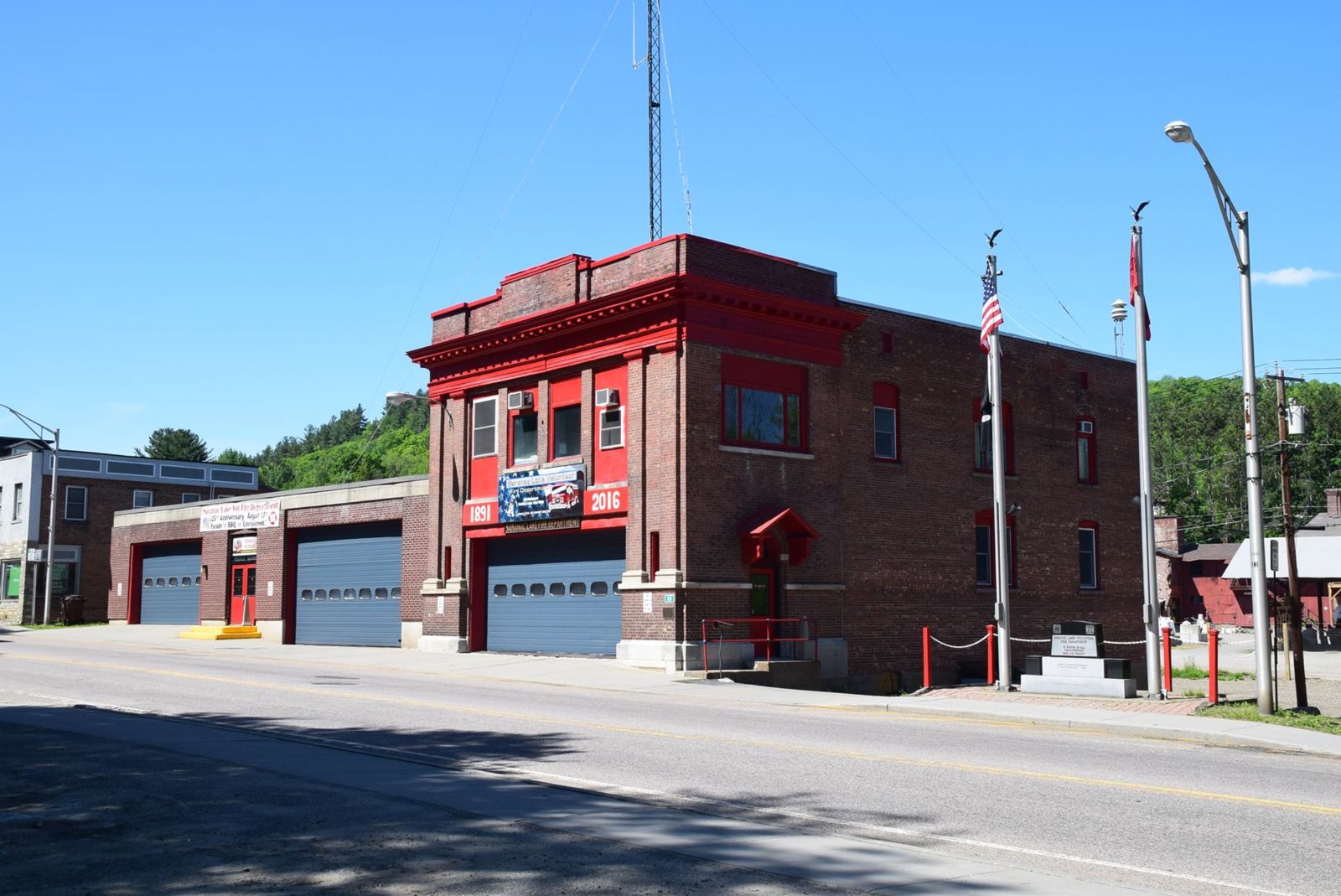 Click Here to see 2018-2019 Banquet Slide Show
Click Here To See Video 125 Years of Service
Click Here To See Recent SLVFD Incidents In The News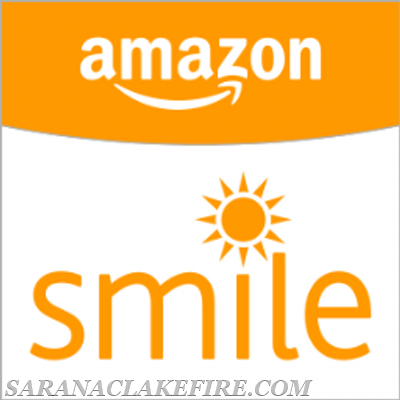 Click To Support Your SLVFD
Our Members on the Move!!! 2 graduate NYS "Interior Firefighting Operations" course

SLVFD News Room, October 11

Recently 1st Assistant Chief Tim Donaldson, 2nd Assistant Chief Doug Peck, and Director Mike Boon travelled to the Bangor Fire Department to attend the IFO graduation ceremony for 2 SLVFD members.

SLVFD members Codey LaPage and Andrea Boon have been traveling back and forth to the Franklin County Training Grounds in Westville (1 hour each way) for classes that began over a year ago. They attended ... (Full Story & Photos)



L-R Mike Boon, Tim Donaldson, Codey LaPage, Andrea Boon, Doug Peck



COVID-19 We are still responding to your emergency calls, here is how you can help.

SLVFD News Room, March 20

We want you to be assured that we have a plan and we have protocols that we have put in place to ensure that we continue to be able to respond to emergencies.

Please help us stay healthy so we can maintain our readiness to respond to your emergencies,

We are asking the following:

If you are quarantined (mandatory or self-imposed) in your home due to possible or confirmed COVID-19 exposure, PLEASE ... (Full Story)






Gerald G. Macey

SLVFD Mourns the loss of 25 year member "Gerald G. Macey"

SLVFD News Room, March 11

PRINT
Gerald G. Macey, age 63, of Saranac Lake, died Sunday, March 8, 2020 at the Adirondack Medical Center in Saranac Lake.

Born in Saranac Lake, New York on April 12, 1956, he was the son of Gerald and Gertrude (Slater) Macey.

Jerry was employed as a truck driver and crane operator at Maddens Transfer and Storage in Saranac Lake for over twenty five years until his retirement. He also owned and ... (Full Story & Photos)


SLVFD wraps up a busy Winter Carnival week!!! (Carnival Video Included)

SLVFD News Room, February 13

Before we begin the SLVFD would like to extend a congratulations and thank you to the carnival committee and all the organizations that make this week so special.

For those of us who live in Saranac Lake, and for those who come home, and for those tourist who travel from far away and brave the winter weather; The Saranac Lake Winter Carnival is very special mid winter break.

For the SLVFD members ... (Full Story & Photos)



Saranac Lakes Winter Carnival Mascot "Sara the Snowy Owl" hitches a ride through the Parade atop SLVFD's Marine 1



"Crawl-Walk-Run" firefighters are expected to be able to bail out with full protective gear including breathing air.

SLVFD conducts annual "Bail Out Training"

SLVFD News Room, January 30

Firefighters face many risks. One of those risks that we must prepare for is being on an upper floor of a building or on a roof when fire conditions change so rapidly blocking our escape. In this situation we may have to conduct an emergency bail out from a higher elevation.

Firefighters spent a classroom day on 1/23/2020 learning and refreshing the academic portion of this training and then on ... (Full Story & Photos)


SLVFD investigates a report of a possible person through the ice

SLVFD News Room, January 21

The Saranac Lake Volunteer Fire Department cautions everyone to please be careful on the frozen ponds, lakes and rivers.

At approximately 7:16 am Tuesday January 22, 2020 a Saranac Lake Volunteer Fire Department officer received a report from a citizen that they were very concerned that someone had possibly fallen through the ice on Lake Flower sometime during the night. The concerned citizen reported ... (Full Story & Photos)



Photo of what could be seen from shore...



35 Firefighters from 5 local departments pose following todays training.

Multiple departments conduct RIT "Rapid intervention team" training.

SLVFD News Room, January 11

On Saturday, January 11, 2020 local fire departments met at Saranac Inn to work on rapid intervention team training also known as RIT. A RIT team is used to rescue firefighters in a structure fire and consists of a team from 2-12 members. Today, 35 firefighters from Bloomingdale, Lake Placid, Paul Smiths, Tupper Lake and Saranac Lake all worked together to practice rescuing fellow firefighters.

Firemen ... (Full Story & Photos)


SLVFD rescues deer through the ice-Issues urgent reminder!!!

SLVFD News Room, December 21

Today the SLVFD was able to successfully rescue a deer that had fallen through the ice in the Lake Flower channel in the narrows between Indian Rock Trail and the Branch Farm Road. The ice was thin and the deer was unable to climb back onto the ice shelf and self rescue. (See Below Video)

The SLVFD was dispatched at 10:04am and responded with Marine 1, Misc 349, and and 7 members. The SLVFD was ... (Full Story)






L-R Assistant Chief Doug Peck, Firefighter Codey LaPage, Firefighter Andrea Boon, and Chief Brendan Keough

Our Members on the Move!!! 2 graduate NYS "Basic Exterior Firefighting Operations" course

SLVFD News Room, December 11

On Tuesday 12/10/2019 SLVFD Chief Brendan Keough, Assistant Chief Doug Peck and family members travelled to Westville to the Franklin County training grounds to attend a graduation ceremony for SLVFD firefighters Codey LaPage, and Andrea Boon.

The Basic Exterior Firefighting Operations / with Hazardous Materials First Responder Operations course (BEFO) is a 25 night 79 hour course that prepares firefighters ... (Full Story & Photos)

Click Here to See Slide Show
Adirondack Daily Enterprise "Year of the Floods"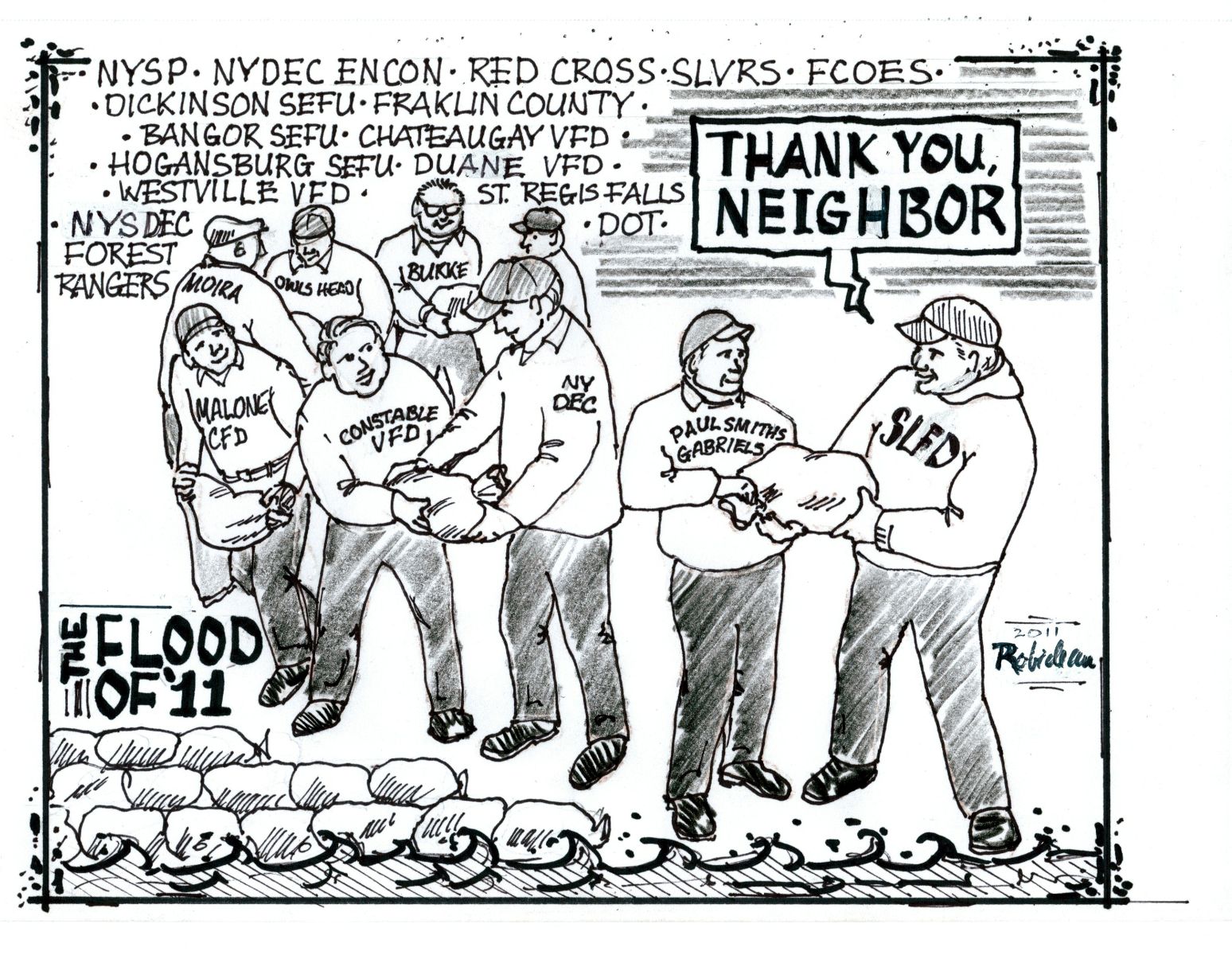 Contributed by Village of Saranac Lake Mayor Clyde Rabideau In Response to Major Flooding Incident April/May 2011
Click Here for Full Size Image
View NY State Daily Dispatch
Fire Service News From Throughout NY State