Welcome To The Home Of The
SLVFD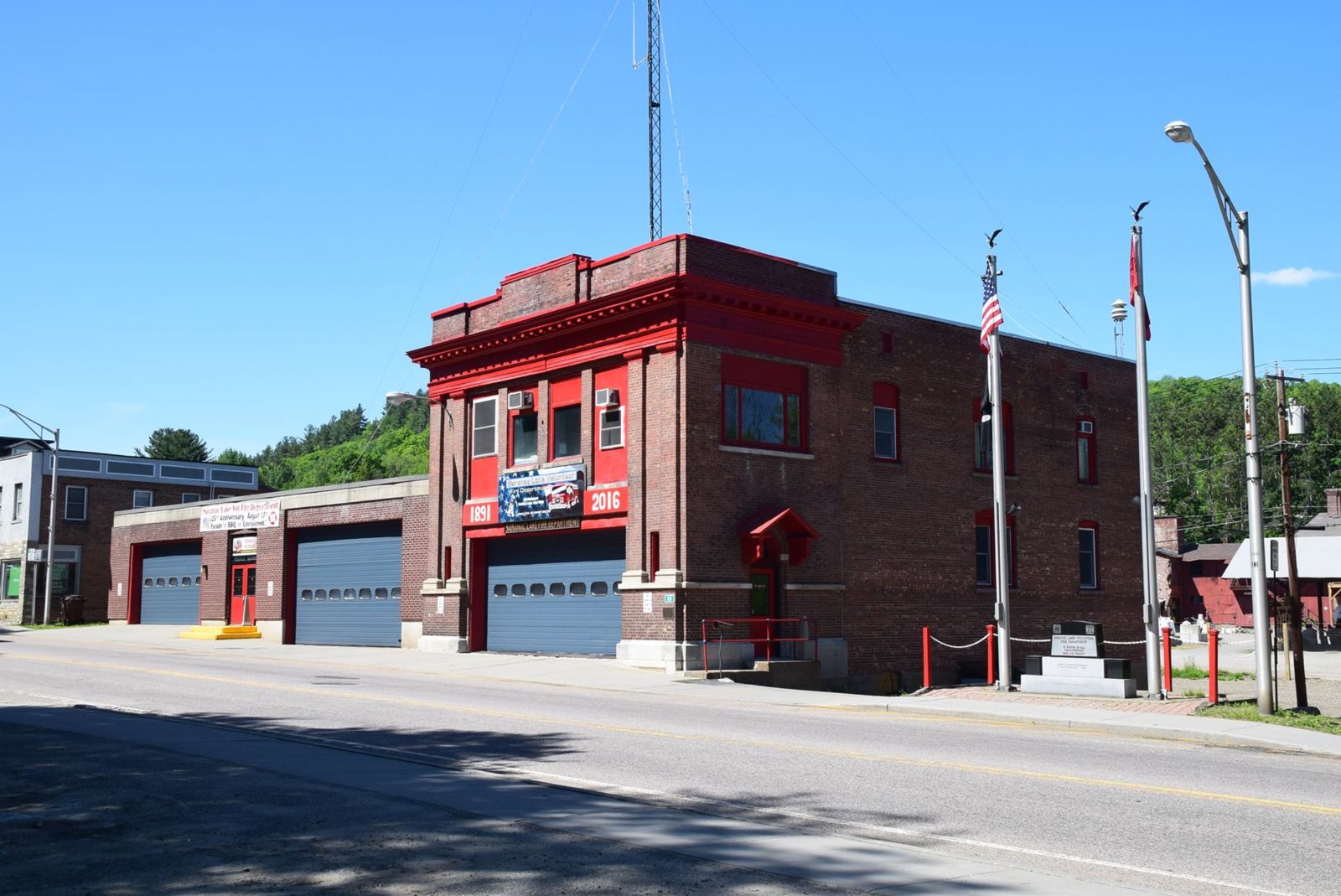 Click Here to see 2019-2022 Banquet Slide Show
Click Here To See Video 125 Years of Service
Click Here To See Recent SLVFD Incidents In The News
(Bloomingdale home destroyed by fire "mutual aid")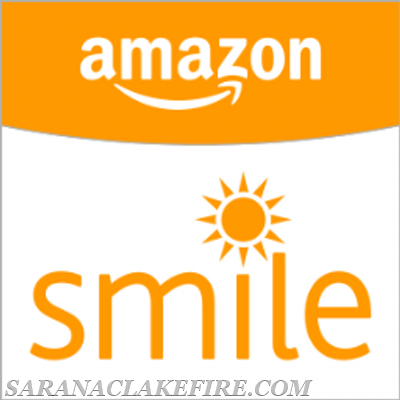 Click To Support Your SLVFD
Thankful for our Generous Community and Holiday Helpers

SLVFD News Room, November 24

We at the SLVFD would like to wish all of you a very Happy Thanksgiving. As we usher in the new holiday season we reflect on what we are most thankful for. For us, this includes our family, friends, our fellow volunteers, and of course our generous community. The community that we love to serve and keep safe to the best of our ability.

On Saturday 11/26 from 10am to 2pm we at the SLVFD are opening ... (Full Story & Photos)


SLVFD mourns the loss of Kent S. Robinson "Kentsy" 50+ year member

SLVFD News Room, November 07

Kent S, Robinson, age 72, of Saranac Lake died Sunday November 6, 2022 at the Adirondack Medical Center in Saranac Lake following a brief illness.

Kent was born on October 23, 1950 in Saranac Lake, NY the son of Bernard and Ruth (Amidon) Robinson.

Kent grew up in Saranac Lake attended and graduated from Saranac Lake High School. Following graduation form high school he worked at Hoyt's Bus Garage ... (Full Story & Photos)


SLVFD Holiday Helpers Toy Drive Returns to Saranac lake Firehouse November 26th

SLVFD News Room, November 01

We are excited to announce that the Holiday Helpers Toy Drive is returning to the Firehouse, but more importantly we would like to say that this year Holiday Helpers has a huge need! We are told that the requests for assistance this year are far exceeding the norm!

Our Community has always supported this cause in a big way. Recent economic conditions have caused this years need to be considerably ... (Full Story & Photos)


Photos from the 2022 SLVFD open house

SLVFD News Room, October 09

Each year in conjunction with Fire Safety Week (this year Oct 9th through 15th) The SLVFD hosts an annual open house. This year was special as it is our first one since 2019. 2020 and 2021 were cancelled due to the pandemic. We are very happy to be able to open our doors once again and host members of the community.

As you might expect all of our equipment and our station were on full display. ... (Full Story & Photos)


SLVFD to Host Open House "Sunday" October 9th 11:00am to 3:00pm

SLVFD News Room, September 26

Below are photos from our last open house which was 3 years ago. A few years were skipped due to the Covid pandemic.

This year we are excited to announce that we are re-establishing our annual in person open house and it will be held this year on "Sunday" October 9th from 11:00am to 3:00pm. Fire Prevention Week kicks off on October 9th through the 15th this year.

Our schedule of events is still ... (Full Story & Photos)


Photo's and Video of Wildland Fire on Lower Saranac Lake

SLVFD News Room, August 23

On August 23rd at approximately 11:39am the SLVFD received a report of a smoke condition West of the Petrova School.

The smoke condition was reported to the SLVFD by Vernon James who is a past firefighter and the school districts Director of Facilities. Petrova school staff had noticed the smoke condition while checking the roof area for a potential lightening strike.

SLVFD members responded ... (Full Story & Photos)



View from Petrova School at 100X Zoom


SLVFD Mourns the loss of Past Chief and 45 year member John Wamsganz

SLVFD News Room, June 10

John Wamsganz, age 78, of Saranac Lake, died Thursday, June 9, 2022 at his home surrounded by family, following a brief illness.

Born in Saranac Lake, New York on February 28, 1944, he was the son of Vernon and Gertrude (Belair) Wamsganz. John married Claudia Heath on October 28, 1967.

John was a lifelong resident of Saranac Lake. He attended Saranac Lake Central School, as well as North Country ... (Full Story & Photos)


SLVFD Trains with Temporary Ladder Truck

SLVFD News Room, May 30

On Thursday night May 26th the SLVFD conducted training on our temporary ladder truck.

Recently our Ladder LT-144 required significant repair. LT-144 currently 32 years old was a 1990 KME Grumman that was completely refurbished in 2000, It was purchased and placed in service by Saranac Lake in 2011. The costs of those repairs exceeded the overall value of the truck. In light of the expense and ... (Full Story & Photos)



SLVFD members train on temporary LT-144 currently on lease while we await build of our new one.


SLVFD Joins Tik Tok!

SLVFD News Room, May 27

SLVFD joins tik tok! The Saranac Lake Fire Department is keeping up with new technology! Recently, SLVFD created a tik tok account as another way to keep in touch with the community and younger generation.

On this platform we will be keeping the community up to date on our monthly trainings and get togethers! This platform will include informative videos and an inside look at the SLVFD!

This app ... (Full Story & Photos)


SLVFD holds annual awards banquet following 3 year pandemic break

SLVFD News Room, May 21

On Friday May 20th The SLVFD held its annual banquet at the Red Fox in Saranac Lake for the first time in 3 years. Our last banquet was held in June of 2019. The hiatus was brought on by the Covid pandemic and the need for social distancing. It was really special being able to be together again.

The following presentations were made.

The "Chiefs Award" is awarded annually by the chief of the department ... (Full Story & Photos)



Kent Robinson is being recognized for 50 years as a volunteer firefighter by Ben Wheeler of the New York State Office of Fire Prevention and Control

Click Here to See Slide Show
Adirondack Daily Enterprise "Year of the Floods"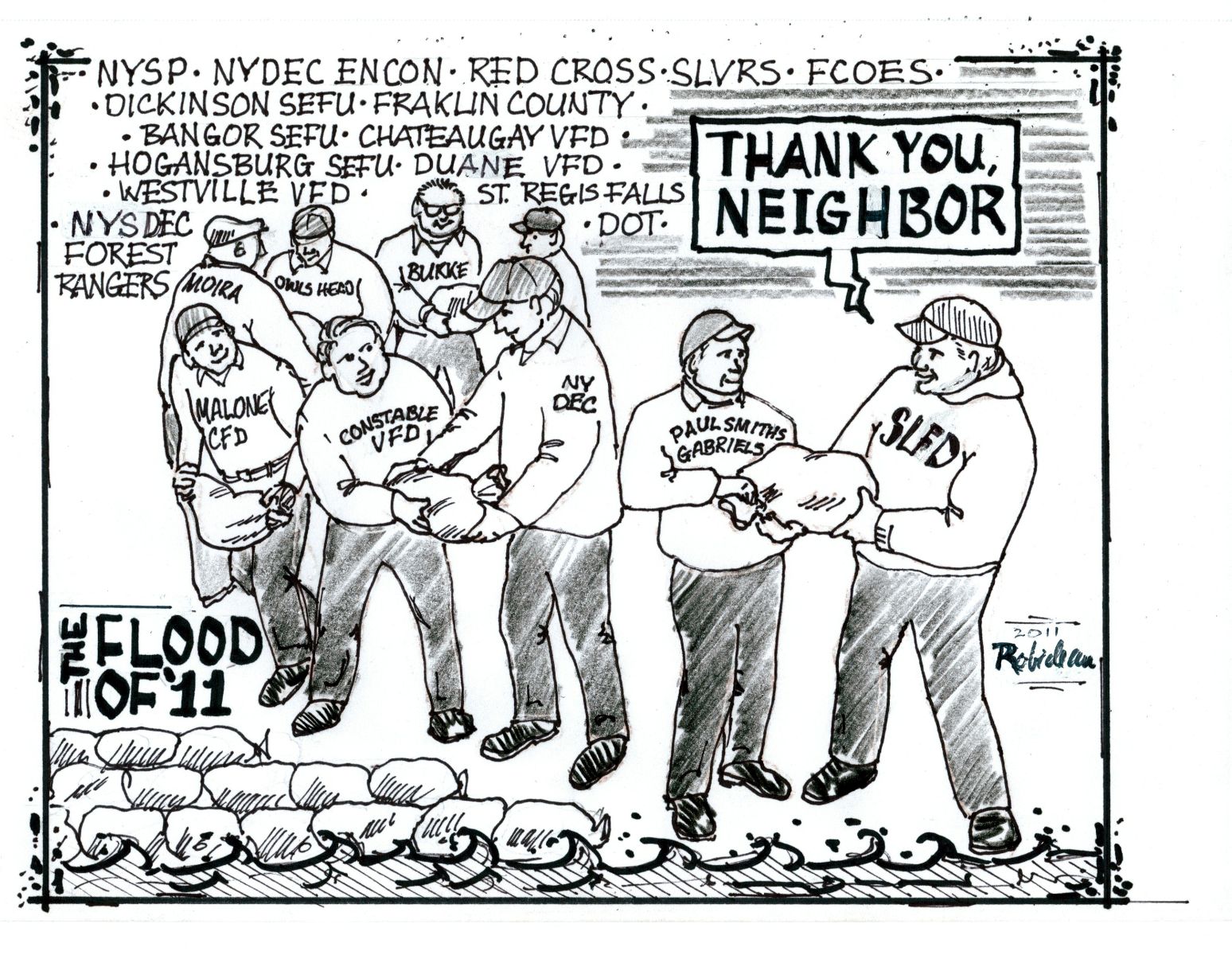 Contributed by Village of Saranac Lake Mayor Clyde Rabideau In Response to Major Flooding Incident April/May 2011
Click Here for Full Size Image
View NY State Daily Dispatch
Fire Service News From Throughout NY State