Welcome To The Home Of The
SLVFD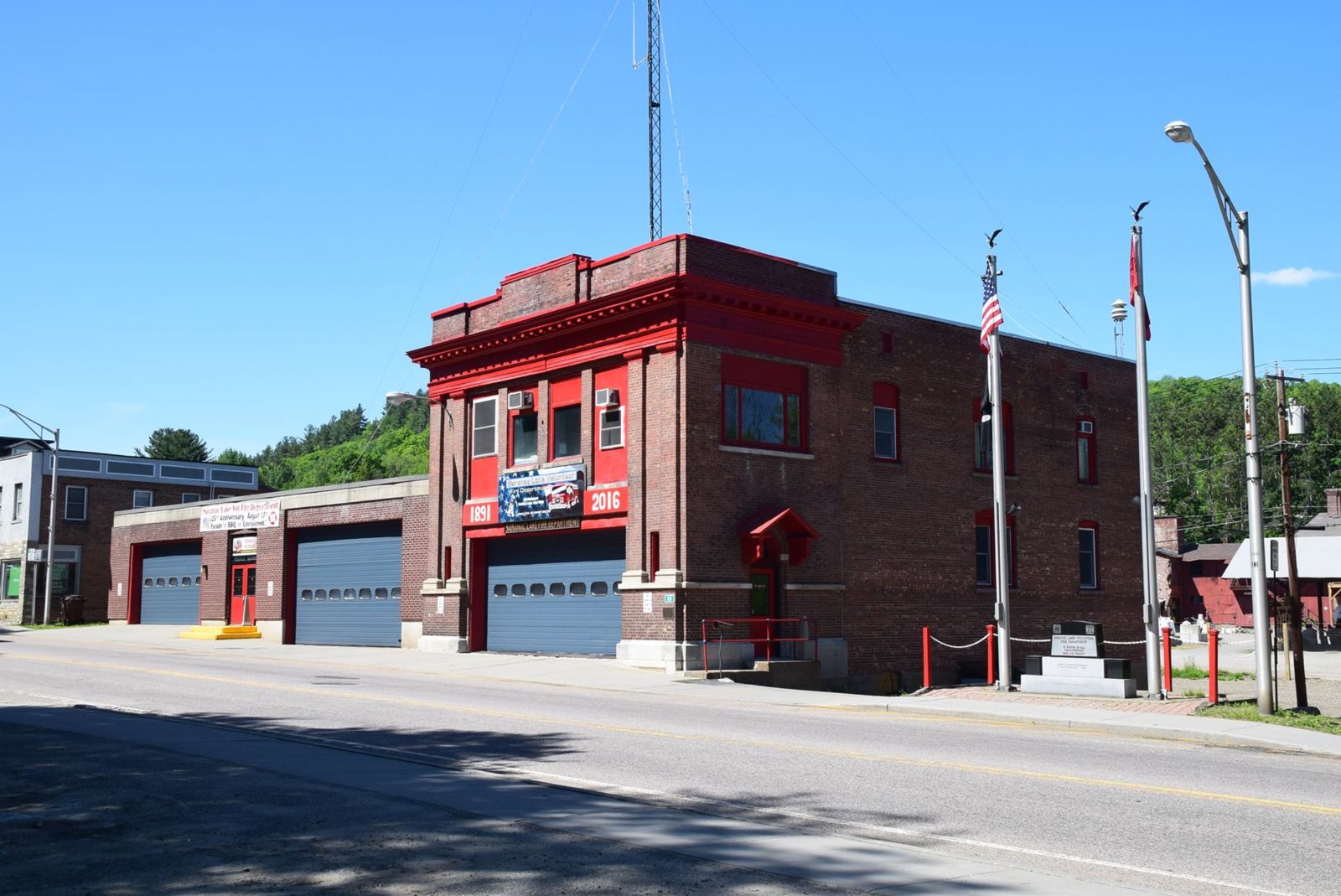 Click Here to see 2018-2019 Banquet Slide Show
Click Here To See Video 125 Years of Service
Click Here To See Recent SLVFD Incidents In The News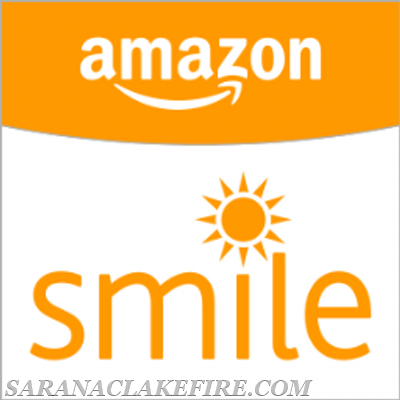 Click To Support Your SLVFD

Cory Spencer-Culver

SLVFD Welcomes 2 New Probationary Members

SLVFD News Room, January 03

The SLVFD recently welcomed 2 new probationary members. We would like to welcome Cassitty Rose and Cory Spencer-Culver. Both Cassitty and Cory will complete a six month probationary period. During that period they will, train and respond to actual emergencies. New firefighters must complete initial training which includes NYS Basic Exterior Firefighting Operations "BEFO" and they may elect to ... (Full Story & Photos)


Annual Reminder

SLVFD News Room, December 30

Although many people believe ice is safe after a cold snap and even though they may see some animals on the ice and the snow covering it. We at the Saranac Lake Volunteer Fire Department believe that "NO ICE IS SAFE ICE".

Ice forms under many conditions. The cold air creates cold surface water, and at a given point the surface water begins to freeze. The type of ice is determined by many factors ... (Full Story & Photos)



Emergency Personnel from throughout the north country receive surface ice rescue training hosted by Lifeguard Systems and the SLVFD.



Santa and Mrs Claus rode through the streets of Saranac Lake on Friday and Saturday night to visit children who lined streets and some larger parking area's

Despite COVID-19 Santa Still Came to Town

SLVFD News Room, December 06

On Friday December 4th and Saturday December 5th the SLVFD had the privilege of escorting Santa through the streets of Saranac Lake.

In past years this has been done on one night and Santa has a much larger procession that has become an annual competition between the area fire departments and recently local business's, etc. for the best decorated truck in the parade. Over the last few years the ... (Full Story & Photos)


Community shows up BIG for Holiday Helpers toy drive

SLVFD News Room, November 28

For the past several years the SLVFD has hosted a drop off day for the holiday helpers. As part of the tradition we also decorate the fire house on this day and the drop serves as a fun community event to contribute and visit with the firefighters on sight who are decorating and accepting the holiday gifts. In light of COVID safety the event was a little different this year but the show did go on.

One ... (Full Story & Photos)



Fire Police Captain Gifford Hosler may have in fact found an actual unicorn...



Sara Ashley

SLVFD welcomes 3 new members during COVID Pandemic

SLVFD News Room, November 28

Fred Rogers is often famously quoted as saying,

"When I was a boy and I would see scary things, my mother would say to me, Look for the helpers. You will always find people who are helping"

The months that we have been in this pandemic could certainly be considered as scary to some.

During times of trouble we reach out to those willing to help. Your SLVFD consists of dedicated volunteers from ... (Full Story & Photos)

Fully Involved Shed Fire

SLVFD News Room, November 22

The Saranac Lake Volunteer Fire Department responded to a fully involved shed fire on Saturday November 21st at 6:46 pm with two trucks and 20 members.

The fire was quickly extinguished with 2000 gallons of water.

The Lake Placid Volunteer Fire Department stood by at the Saranac Lake station with one pumper and a crew.

All units were back in service around 8 pm. ... (Full Story & Photos)


In light of COVID, the SLVFD is preparing for "Operation Santa Claus"

SLVFD News Room, November 14

Due to the COVID pandemic our usual lighted fire truck Santa parade will not happen this year. That will not dampen our spirits or Holiday Cheer. We just have to think a little differently, Santa is still going to parade through town on lighted fire trucks we just have to be very careful to do it in a way that promotes safety and proper social distancing.

This year instead of the large gathering ... (Full Story & Photos)



L-R Mike Boon, Tim Donaldson, Codey LaPage, Andrea Boon, Doug Peck

Our Members on the Move!!! 2 graduate NYS "Interior Firefighting Operations" course

SLVFD News Room, October 11

Recently 1st Assistant Chief Tim Donaldson, 2nd Assistant Chief Doug Peck, and Director Mike Boon travelled to the Bangor Fire Department to attend the IFO graduation ceremony for 2 SLVFD members.

SLVFD members Codey LaPage and Andrea Boon have been traveling back and forth to the Franklin County Training Grounds in Westville (1 hour each way) for classes that began over a year ago. They attended ... (Full Story & Photos)

Click Here to See Slide Show
Adirondack Daily Enterprise "Year of the Floods"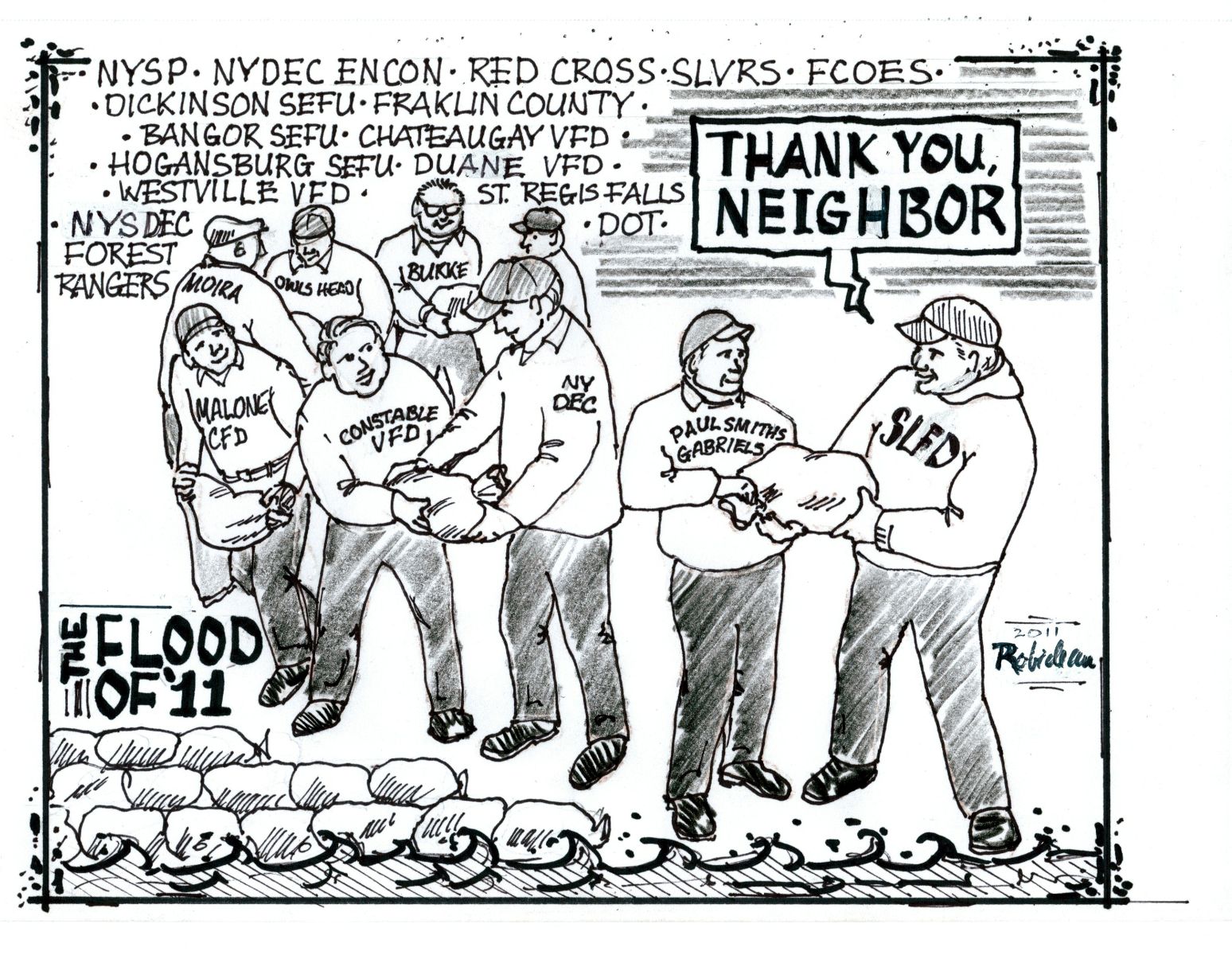 Contributed by Village of Saranac Lake Mayor Clyde Rabideau In Response to Major Flooding Incident April/May 2011
Click Here for Full Size Image
View NY State Daily Dispatch
Fire Service News From Throughout NY State