2013 Incidents
Fire
EMS
Jan
29
81
Feb
31
97
Mar
16
87
Apl
20
71
May
0
0
Jun
0
0
Jul
0
0
Aug
0
0
Sep
0
0
Oct
0
0
Nov
0
0
Dec
0
0
Total
96
336
Past Incidents
Fire
EMS
2012
281
1033
2011
322
1011
2010
259
1001
2009
174
950
2008
195
868
2007
191
886
Web Counters
Website Visitors
Since
April 20, 2010

Visitors Today
May 20, 2013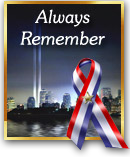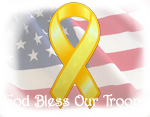 SLVFD Holds its 1st Annual Golf Tournament

MAY 19 - On May 11th, 2013 the Saranac Lake Volunteer Fire Department held its 1st Annual Golf Tournament at the Saranac Inn Golf Club. 124 golfers from all around the area came out and braved early rain showers to compete in a 4 person scramble and to show their support for the Fire Department. After the first few holes the rain cleared and it was back to having fun. There were several on-course contests ... (Full Story & Photos)

Golf carts lined up and ready for "Shotgun" start

SLVFD Elects 122nd Slate of Officers

APRIL 02 - In a tradition as old as the fire department itself, the active members of the Saranac Lake Volunteer Fire Department have dutifully nominated and selected their 2013-2014 officers by secret ballot. We are very proud of the hard work and dedication required by our members who qualify for these positions. The safety of our community and the well being of our department depends on their dedication, ... (Full Story & Photos)


"Get Out Alive in 30 Seconds" Training Continues

MARCH 10 - In our previous article dated January 26th (see SLVFD Training "Get Out Alive In 30 Seconds") we said that this training would be conducted in a crawl-walk-run manner and that training would continue until and as often as necessary to make the use of this system a reflex action allowing our members to "Get Out Alive in 30 Seconds".

Since that article was written members have met on two additional ... (Full Story & Photos)

SLVFD Firefighter Erik Stender On-Repel with full PPE and SCBA


25th Anniversary for Change Your Clock - Change Your Battery!!!

MARCH 08 - The Saranac Lake Volunteer Fire Department, Energizer, and the International Association of Fire Chiefs wish to relay an Important Reminder: On March 10th, Change Your Clock Change Your Battery®

Please take the time This Weekend to remind family and friends to Change Their Smoke Alarm and Carbon Monoxide Detector Batteries and Make a Positive Change in Our Community.

Daylight-saving time begins ... (Full Story & Photos)

Tri-Lakes Poker Run to benefit the SLVFD this Year!!!

FEBRUARY 08 - This years annual Tri-Lakes Poker Run will be held Saturday February 23rd, from 10:00am to 6:00pm ending at Charlie's INN. This will be held as a benefit for the Saranac Lake Volunteer Fire Department.

We are very grateful to the sponsors and ask as many people as possible to participate!!! No Snowmobile Is Required, feel free to make the rounds via any suitable transportation!!!

Minimum ... (Full Story & Photos)

Join the Fun!!!