2016 Incidents
Jan
20
Feb
22
Mar
17
Apr
0
May
0
Jun
0
Jul
0
Aug
0
Sep
0
Oct
0
Nov
0
Dec
0
Total
59
Past Incidents
2015
290
2014
331
2013
358
2012
281
2011
322
2010
259
2009
174
2008
195
2007
191
Web Counters
Website Visitors
Since
April 20, 2010

Visitors Today
May 04, 2016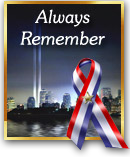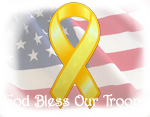 SLVFD Elects 125th Slate of Officers

SLVFD News Room, April 06

The SLVFD held annual elections last night and have selected their 2016-2017 officers. Congratulations to our new officers!!!

Chief, Brendan Keough

First Assistant Chief, Tim Donaldson

Second Assistant Chief, James D'Ambro

Captain, Casey Taylor

Lieutenant, Doug Peck

Lieutenant, Don Jones

Director (2 Year Term), Jim Stinson elected to new 2 year term.

Director (2 Year Term), Frank Brier is ... (Full Story & Photos)


Easter Bunny to Visit Children at the Fire Station March 19th

SLVFD News Room, March 03

The SLVFD will open its doors on Saturday March 19th from 1:00pm to 3:00pm. Children will be able to get pictures with the Easter Bunny free of charge. We had a great time doing this last year and we look forward to another great turn out.

In conjunction with the Easter Bunny Photo shoot we will be setting up displays of some of our equipment and SLVFD members will be on hand to discuss opportunity's ... (Full Story & Photos)



Easter Bunny poses with SLVFD members last Easter.



Day 3 of Lifeguard Systems training: Area first responders take to the frozen lake for live evolutions of "Surface Ice Rescue" training.

SLVFD hosts firefighter drown proofing and surface ice rescue training with Team Lifeguard Systems, Inc.

SLVFD News Room, February 28

Recently a group of firefighters, EMT's, and other first responders from throughout the north country came to Saranac Lake to attend training in "surface ice rescue" and "drown proofing turnout gear". The Saranac Lake Volunteer Fire Department hosted the 3 day event with training provided by "Team Lifeguard Systems, Inc."

The Training began on Friday night at the North Country Community College ... (Full Story & Photos)


SLVFD Chief Keough reigns as 2016 King of the Saranac Lake Winter Carnival

SLVFD News Room, February 06

We know that viewership of this website extends beyond the boundaries of Saranac Lake and even New York, so a little description of the Saranac Lake Winter Carnival and its royalty is in order.

It is claimed that Saranac Lake hosts the oldest winter carnival in the USA. The carnival holds its roots to being a mid winter break from the severe winters common to Saranac Lake. The week long event ... (Full Story & Photos)



King Brendan Keough and Queen Kathy Ford: King and Queen of the 2016 Saranac Lake Winter Carnival