Welcome To The Home Of The
SLVFD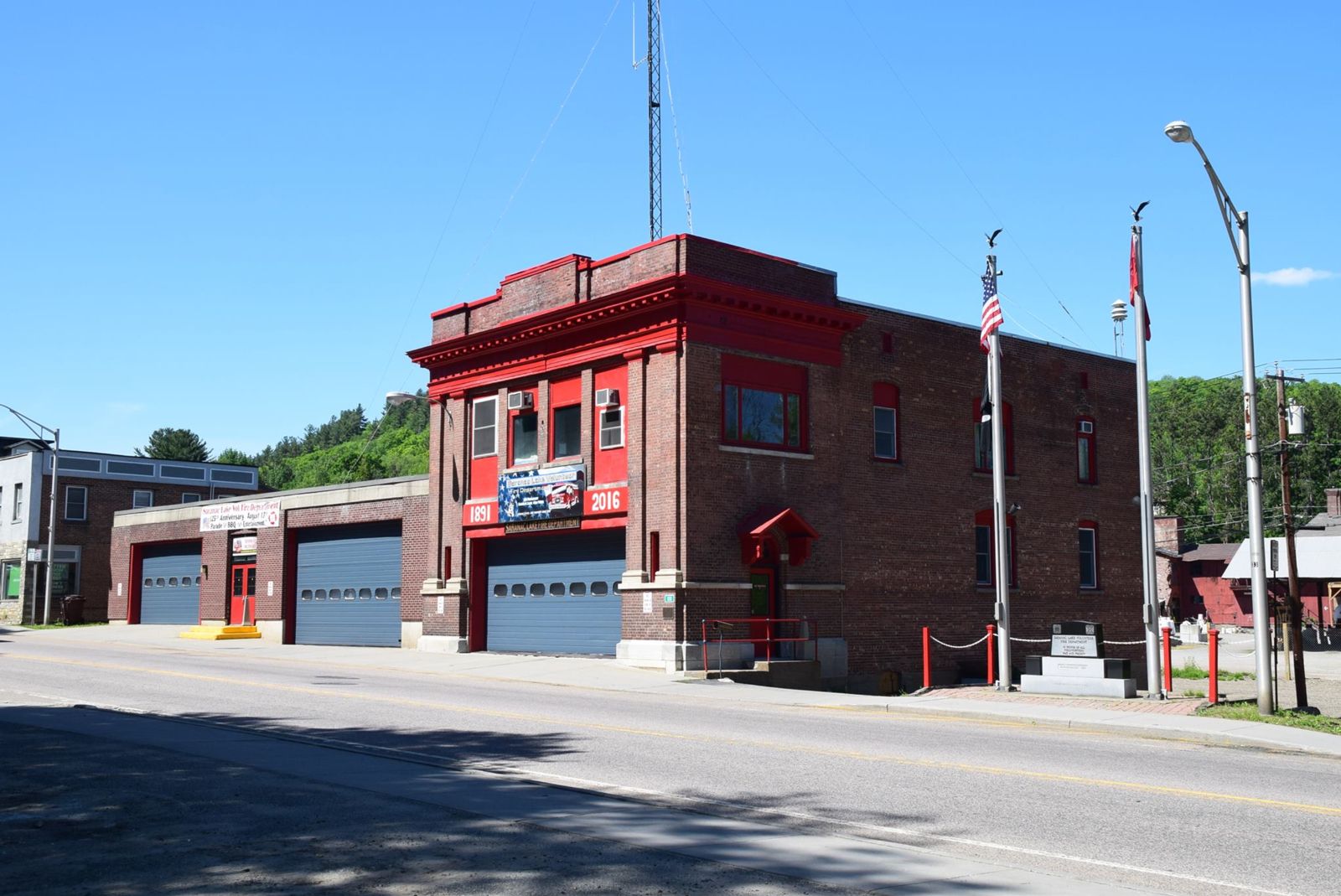 Click Here To See Video 125 Years of Service
Click Here To See Recent SLVFD Incidents In The News
"Fire Claims Saranac Lake Home"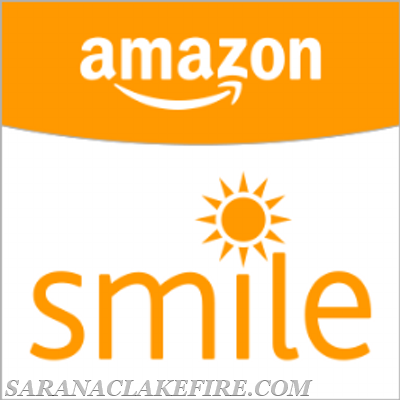 Click To Support Your SLVFD
SLVFD Elects 127th Slate of Officers

SLVFD News Room, April 03

The SLVFD held its annual elections on April 3rd 2018 and have selected their 2018-2019 officers. There were no changes in position this year.

Congratulations to our officers who will continue to serve our community.

Chief, Brendan Keough

First Assistant Chief, Tim Donaldson

Second Assistant Chief, Andy McGill

Captain, Doug Peck

Lieutenant, Don Jones

Lieutenant, Keegan Muldowney

Director ... (Full Story & Photos)



THANK YOU!!! to our most generous community...

SLVFD News Room, November 26

Saranac Lake showed up big time!!! The holiday helpers toy drive was so successful it took 3 trucks to move all the presents from the fire house to North Star Industries where the "Holiday Helpers" will sort, organize and distribute the gifts. When you remove cots and equipment from rescue trucks, what is left is basically a big box truck. When we were done, your generous donations filled to overflowing ... (Full Story & Photos)



Community members showed up throughout the day with presents for Holiday Helpers.



An early pile of presents will begin to grow as generous residents begin to roll in around 10:00am.

Holiday Helpers Toy Drive Kicks Off at 10:00am

SLVFD NEWS ROOM, November 25

Getting Ready for the big event, volunteers have been decorating the station and getting ready to accept toys since about 8:00am... Please drop off unwrapped presents for holiday helpers from 10:00 to 2:00 today.... (Full Story & Photos)

2017 Santa's "Lighted Fire Truck Parade" will be Friday December 8th at 6:00pm

SLVFD News Room, November 04

Calling all departments... Who amongst us is worthy of the coveted "Santa's Parade Cup"? This cup is presented to the department with the best decorated truck and that department has the honor of keeping the cup at their station for the year. It is passed from department to department. Last year the cup passed from the 2015 champ, the Adirondack regional airport who won the honor of best decorated ... (Full Story & Photos)

Click Here to See Slide Show
Adirondack Daily Enterprise "Year of the Floods"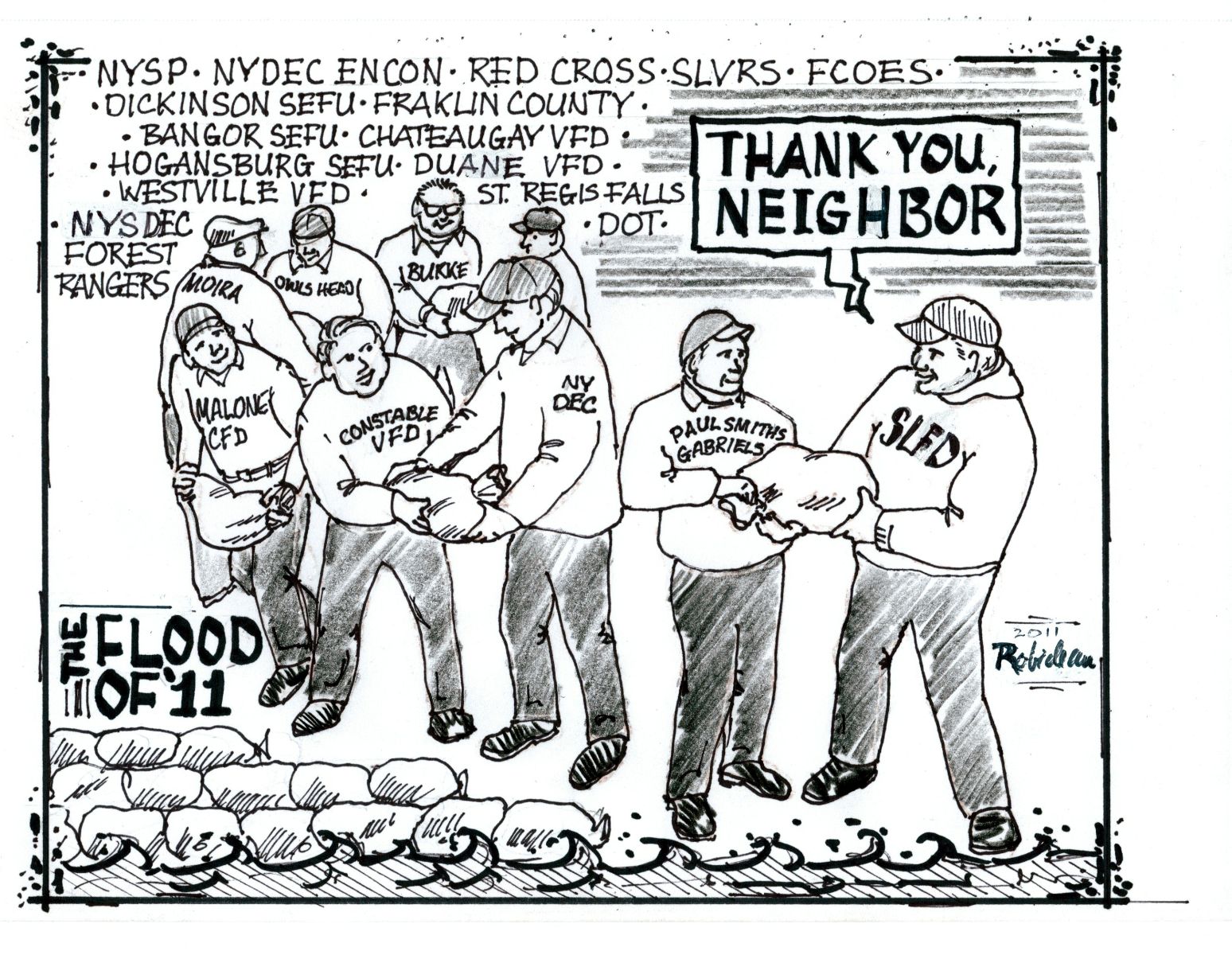 Contributed by Village of Saranac Lake Mayor Clyde Rabideau In Response to Major Flooding Incident April/May 2011
Click Here for Full Size Image
View NY State Daily Dispatch
Fire Service News From Throughout NY State