Welcome To The Home Of The
SLVFD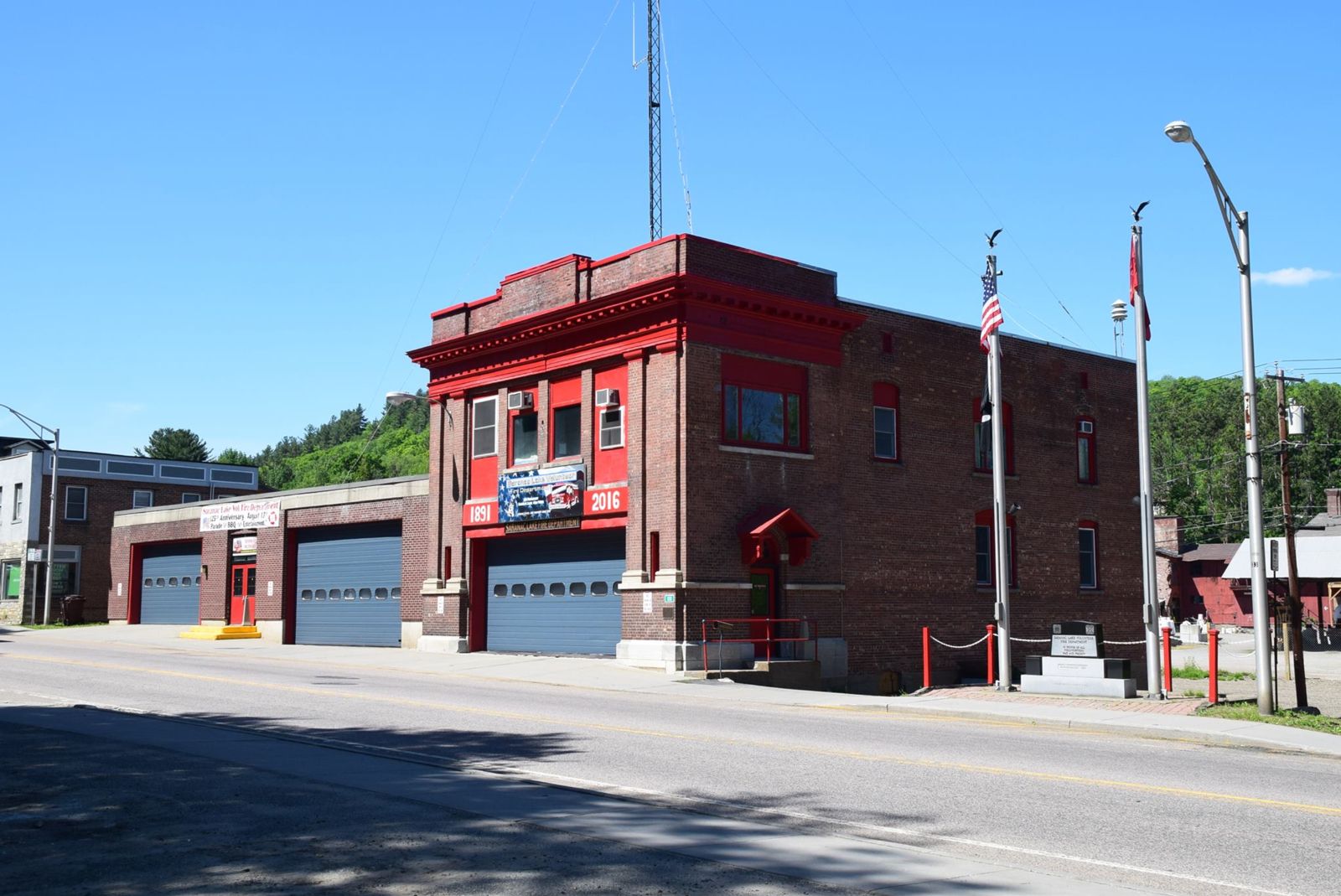 Click Here to see 2018-2019 Banquet Slide Show
Click Here To See Video 125 Years of Service
Click Here To See Recent SLVFD Incidents In The News
"Woman hit by car while crossing street"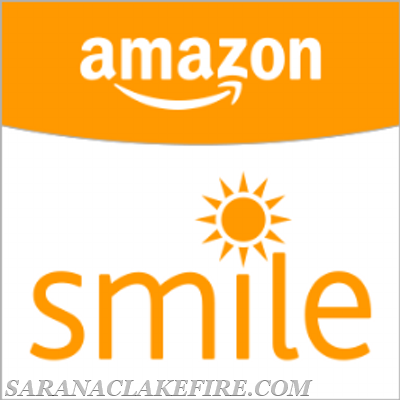 Click To Support Your SLVFD
SLVFD investigates a report of a possible person through the ice

SLVFD News Room, January 21

The Saranac Lake Volunteer Fire Department cautions everyone to please be careful on the frozen ponds, lakes and rivers.

At approximately 7:16 am Tuesday January 22, 2020 a Saranac Lake Volunteer Fire Department officer received a report from a citizen that they were very concerned that someone had possibly fallen through the ice on Lake Flower sometime during the night. The concerned citizen reported ... (Full Story & Photos)



Photo of what could be seen from shore...



35 Firefighters from 5 local departments pose following todays training.

Multiple departments conduct RIT "Rapid intervention team" training.

SLVFD News Room, January 11

On Saturday, January 11, 2020 local fire departments met at Saranac Inn to work on rapid intervention team training also known as RIT. A RIT team is used to rescue firefighters in a structure fire and consists of a team from 2-12 members. Today, 35 firefighters from Bloomingdale, Lake Placid, Paul Smiths, Tupper Lake and Saranac Lake all worked together to practice rescuing fellow firefighters.

Firemen ... (Full Story & Photos)


SLVFD rescues deer through the ice-Issues urgent reminder!!!

SLVFD News Room, December 21

Today the SLVFD was able to successfully rescue a deer that had fallen through the ice in the Lake Flower channel in the narrows between Indian Rock Trail and the Branch Farm Road. The ice was thin and the deer was unable to climb back onto the ice shelf and self rescue. (See Below Video)

The SLVFD was dispatched at 10:04am and responded with Marine 1, Misc 349, and and 7 members. The SLVFD was ... (Full Story)






L-R Assistant Chief Doug Peck, Firefighter Codey LaPage, Firefighter Andrea Boon, and Chief Brendan Keough

Our Members on the Move!!! 2 graduate NYS "Basic Exterior Firefighting Operations" course

SLVFD News Room, December 11

On Tuesday 12/10/2019 SLVFD Chief Brendan Keough, Assistant Chief Doug Peck and family members travelled to Westville to the Franklin County training grounds to attend a graduation ceremony for SLVFD firefighters Codey LaPage, and Andrea Boon.

The Basic Exterior Firefighting Operations / with Hazardous Materials First Responder Operations course (BEFO) is a 25 night 79 hour course that prepares firefighters ... (Full Story & Photos)


2019 Lighted Santa Parade (Story and Parade Video)

SLVFD News Room, December 08

On Friday December 6th 2019 The Saranac Lake Volunteer Fire Department was dispatched for the purpose of providing safe passage of Santa Claus, Mrs. Claus, and a team of Elves through the Village of Saranac Lake. The Purpose of Santa Claus's visit to the village was to assist in the lighting of the Christmas Tree at Berkley Square where he was serenaded by the Northern Lights Choir, Santa then pronounced ... (Full Story & Photos)



Join us at the 2019 Santa Parade December 6th... Berkley Square festivities begin at 6:00pm

It's Santa Time!!! "Bigger and Better Than Ever" Friday December 6th!!!

SLVFD News Room, November 30

For the past several years Home Energy and the SLVFD have joined forces to deliver Santa Claus, escorted by a convoy of lighted fire trucks. Area fire departments compete for the best decorated truck. The 2018 title is currently being defended by the Duane Volunteer Fire Department. (See video/slide show below for 2018 parade)

This year "Downtown Saranac Lake" is joining forces with area organizations ... (Full Story & Photos)


Our Generous Community!!! SLVFD/Holiday Helpers Toy Drop Off Success!!!

SLVFD News Room, November 23

A great turn out today. It is remarkable to watch our community come together to ensure area children do not go without presents at Christmas.

As in years past folks and organizations passed through SLVFD's station throughout the day dropping off donations of unwrapped presents bound for the "Holiday Helpers" where they will be distributed to families in need throughout our community.

Folks were ... (Full Story & Photos)



Members of the SLVFD, SLVFD Auxiliary, and the Holiday Helpers organization pose behind a huge pile of toys collected today...




Update on SLVFD Responses "Wind Storm 11/1/19"

SLVFD News Room, November 02

A major wind and rain event on 11/1/19 caused widespread damage to trees and power lines. As a result the SLVFD responded to over 25 storm related emergencies.

There were numerous trees down across road ways and on power lines, many of which were burning. There were multiple power lines and power poles broken by the high wind. There was wind damage to buildings and some fire alarm activations. ... (Full Story & Photos)

Click Here to See Slide Show
Adirondack Daily Enterprise "Year of the Floods"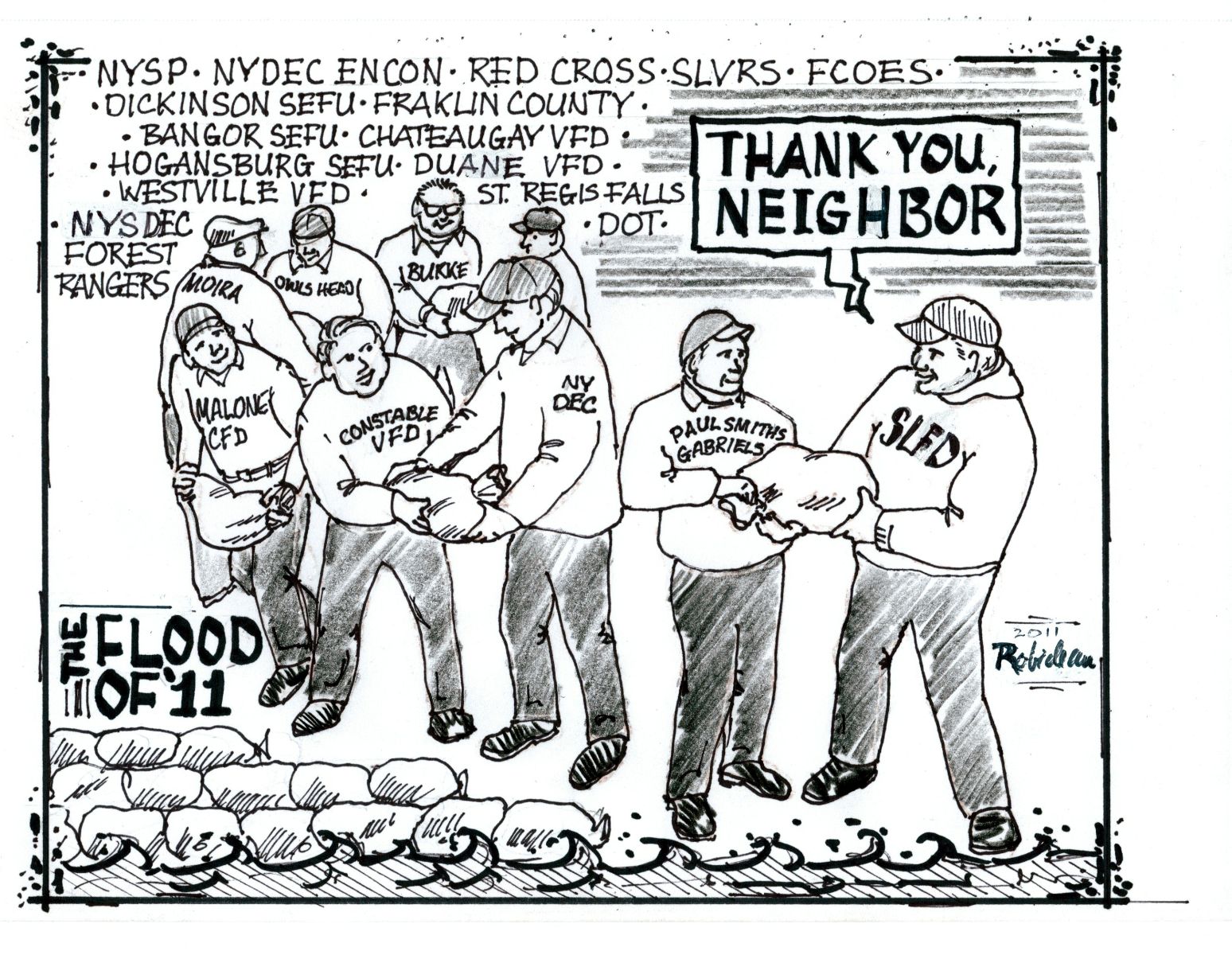 Contributed by Village of Saranac Lake Mayor Clyde Rabideau In Response to Major Flooding Incident April/May 2011
Click Here for Full Size Image
View NY State Daily Dispatch
Fire Service News From Throughout NY State