2014 Incidents
Fire
EMS
Jan
33
131
Feb
24
107
Mar
25
120
Apr
21
103
May
19
118
Jun
22
103
Jul
37
182
Aug
21
169
Sep
0
0
Oct
0
0
Nov
0
0
Dec
0
0
Total
202
1033
Past Incidents
Fire
EMS
2013
358
1306
2012
281
1033
2011
322
1011
2010
259
1001
2009
174
950
2008
195
868
2007
191
886
Web Counters
Website Visitors
Since
April 20, 2010

Visitors Today
Oct 02, 2014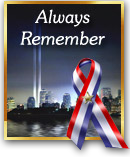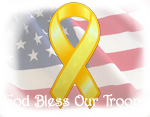 Exciting Events Planned For SLVFD Open House (Sunday October 5th 10:00am - 2:00pm)

SLVFD News Room, September 24

Fire prevention week is upon us. The SLVFD will conduct it's annual open house on Sunday October 5th from 10:00am to 2:00pm.

In addition to our annual display of our equipment, apparatus, and station, we are including a live search and rescue drill.

During this drill children accompanied by a parent will be able to observe a simulated rescue of child in an artificially smoke filled room. The ... (Full Story & Photos)



Children will have a chance to try a real fire hose.



Forground a vehicle emplaced over another vehicle provided a prop for a difficult vehicle stabilization problem, In the background a vehicle on its side will provide a prop for firefighters and EMT's to practice removing a live patient actor with a severe head injury.

SLVFD and SLVRS train jointly in "accident victim extrication" techniques

SLVFD News Room, May 31

This morning members of the SLVFD and the SLVRS traveled to Ray Brook for Vehicle Extrication Training.

The training included 5 wrecked cars and provided 4 training scenarios. Scenario 1 was a standard upright vehicle which provided a prop for fire department members to practice with tools, remove glass, doors, etc. Scenario 2 was a two vehicle accident with difficult stabilization issues. Scenario ... (Full Story & Photos)


SLVFD Mourns the loss of Firefighter "Clarence R. Duprey Jr."

SLVFD Newsroom, May 25

Clarence R. Duprey Jr., 73, of 172 Ampersand Ave., Saranac Lake, died Sunday, May 25, 2014, at Adirondack Medical Center.

Born in Saranac Lake on July 15, 1940, he was the son of Clarence Duprey Sr, and Mary (D'Onofrio) Duprey. Clarence married Margaret "Dee Dee" K. Morrow on June 17, 1961, at St Bernard's Church in Saranac Lake.

Clarence had been employed for the New York State Department of ... (Full Story & Photos)



As Ruth came to the end of the long line of firefighters she greeted the crowd gathered for the concert.

Amazing Tribute!!! Ruth King Rocks The House!!!

SLVFD Newsroom, May 25

In an often emotional evening Ruth King along with background singer Vala Rhea Bennett performed a concert that will leave us at the SLVFD feeling good and in a genuine state of appreciation for many years to come.

The concert was a fundraiser for the SLVFD and performed in memory of past Chief Preston Burl who rescued Ruth King on January 14th 1964 from the Saint Regis Hotel fire when she was only ... (Full Story & Photos)


SLVFD Mourns the loss of 38 year member and past assistant chief "Chester A. Fobare"

SLVFD News Room, May 22

Chester A. Fobare, 87, of 49 James St., Saranac Lake, died Thursday, May 22, 2014, at home surrounded by his loving family.

Born in Churubusco on July 7, 1926, he was the son of Leo and Laura (Ashline) Fobare. Chet married Dorothy Elizabeth Patnode on April 1, 1967, in Lake Worth, Florida.

Chet had been employed as a plumber his entire life in the family business Fobare and Sons Plumbing and Heating ... (Full Story & Photos)