2015 Incidents
Jan
25
Feb
28
Mar
12
Apr
0
May
0
Jun
0
Jul
0
Aug
0
Sep
0
Oct
0
Nov
0
Dec
0
Total
65
Past Incidents
2014
331
2013
358
2012
281
2011
322
2010
259
2009
174
2008
195
2007
191
Web Counters
Website Visitors
Since
April 20, 2010

Visitors Today
Apr 27, 2015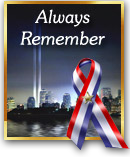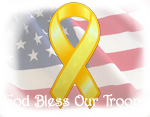 Welcome To The Official Website Of The SLVFD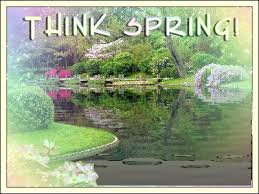 SLVFD Elects 124th Slate of Officers

SLVFD News Room, April 08

In a tradition as old as the fire department itself, the active members of the Saranac Lake Volunteer Fire Department have dutifully nominated and selected their 2015-2016 officers by secret ballot. We are very proud of the hard work and dedication required by our members who qualify for these positions. The safety of our community and the well being of our department depends on their dedication, ... (Full Story & Photos)



SLVFD Members, the Easter Bunny, and Nice and Easy Grocery Shoppes staff pose at the Saranac Lake Fire Station.

Easter Bunny visits 200 children at the Saranac Lake Fire Department

SLVFD News Room, April 04

The SLVFD would like to thank the Easter Bunny and all the children who came to visit today. We would like to especially thank Nice and Easy Grocery Shoppes and Subway for co-sponsoring our event. Nice and Easy and Subway were nice enough to provide refreshments, Easter eggs, and trinkets for those in attendance.

Approximately 200 children lined up throughout the day, some in full Easter dress ... (Full Story & Photos)


Our Members on the Move "2 Graduate Firefighter 1"

SLVFD News Room, March 29

SLVFD members Don Jones and Doug Peck graduated from the New York State Firefighter 1 course offered in Paul Smiths NY. The class began in January and ended March 28th.

The "Firefighter I" course is designed to prepare the student for work as a "combat ready" interior structural firefighter. The course combines the following courses into 1 complete course. Essentials of Firefighting, Initial Fire ... (Full Story & Photos)



New Firefighter 1 Graduates from multiple departments from both Franklin and Essex county line up during a graduation ceremony held at the Paul Smiths Gabriels fire station on 3/28/2014



Easter Bunny poses with SLVFD members last Easter.

Easter Bunny to Visit Children at the Fire Station April 4th

SLVFD News Room, March 27

The SLVFD will open its doors on Saturday April 4th from 1:00pm to 3:00pm. Children will be able to get pictures with the Easter Bunny free of charge. We had a great time doing this last year and we look forward to another great turn out.

In conjunction with the Easter Bunny Photo shoot we will be setting up displays of some of our equipment and SLVFD members will be on hand to discuss opportunity's ... (Full Story & Photos)


SLVFD Receives "Artists' Guild" Donation

Director James Stinson, March 15

The SLVFD is very grateful to all who contribute. Your contributions help us keep our community safe.

Recently the Adirondack Artists' Guild sponsored a silent auction. The auction entitled "Fire Auction" featured fire related artwork contributed by 15 Artists' Guild members. The art was on display for the month of January and bids were solicited for the artwork. 75% of the proceeds was donated ... (Full Story & Photos)



SLVFD Chief Brendan Keough receives donation from Artists' Guild representative Burdette Parks.

Click Here to See Slide Show
Adirondack Daily Enterprise "Year of the Floods"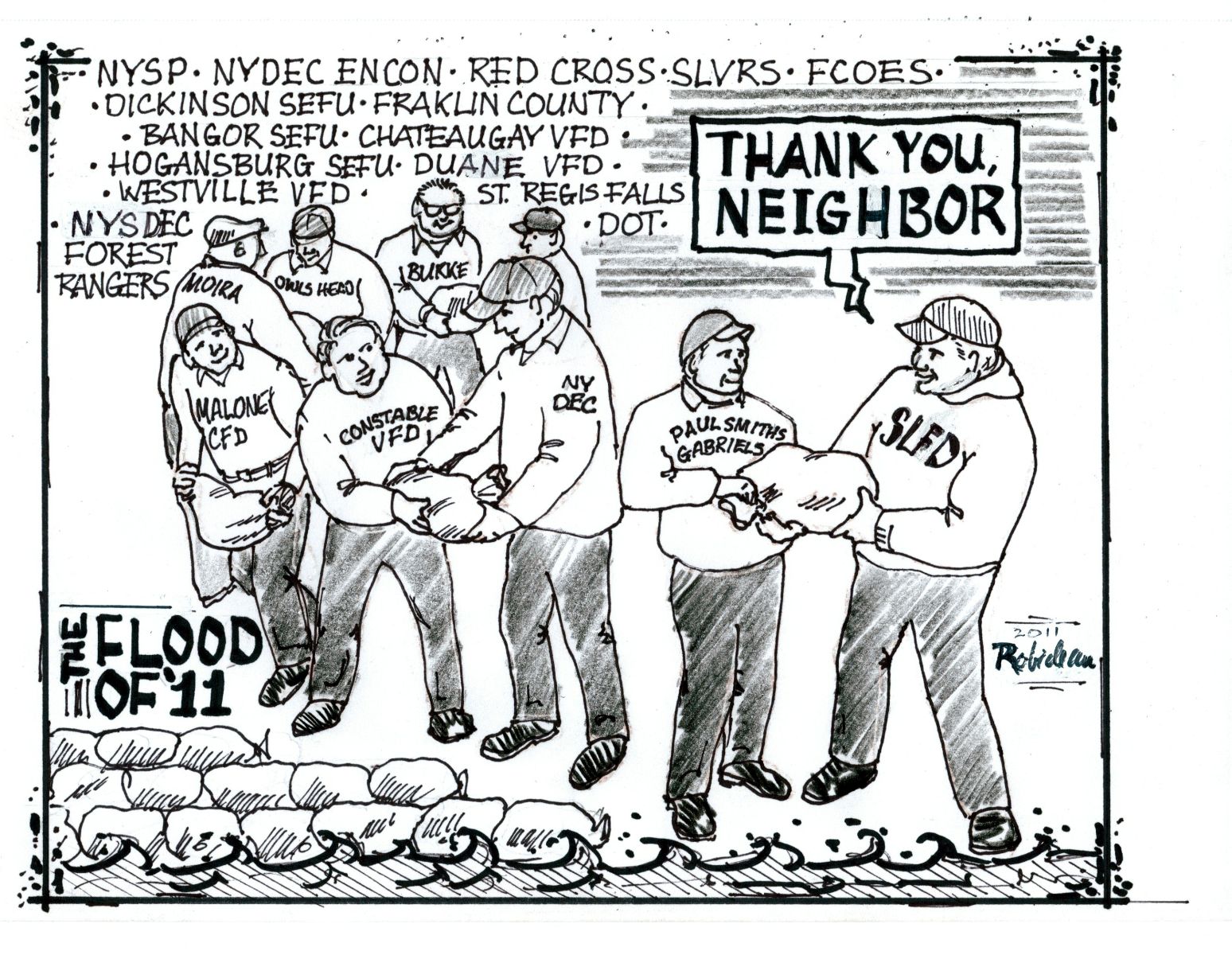 Contributed by Village of Saranac Lake Mayor Clyde Rabideau In Response to Major Flooding Incident April/May 2011
Click Here for Full Size Image
View NY State Daily Dispatch
Fire Service News From Throughout NY State