2015 Incidents
Jan
25
Feb
28
Mar
12
Apr
18
May
35
Jun
31
Jul
18
Aug
22
Sep
24
Oct
0
Nov
0
Dec
0
Total
213
Past Incidents
2014
331
2013
358
2012
281
2011
322
2010
259
2009
174
2008
195
2007
191
Web Counters
Website Visitors
Since
April 20, 2010

Visitors Today
Oct 10, 2015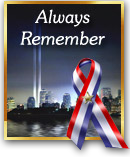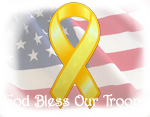 Doors will open on Saturday October 17th 10:00am til 2:00pm

It's Open House time!!! Saturday 10/17/2015 10:00am til 2:00pm

SLVFD News Room, October 10

The SLVFD will once again be hosting our annual open house during fire prevention week.

Each year we open our doors to allow the community to visit with firefighters, see our equipment, and learn about fire prevention. Each year we try to do something a little different, Here is what's in store for you to see...

There will be 3 search and rescue demonstrations. Visitors will actually enter a ... (Full Story & Photos)


SLVFD Hosts Propane Training Sponsored By Hyde Fuel and the National Propane Gas Association

SLVFD News Room, September 27

Firefighters from 10 area fire departments descended on Saranac Lake Friday and Saturday for a course on "Propane Emergencies" The course was hosted by the Saranac Lake Volunteer Fire Department with major sponsorship from the Hyde Fuel Company and the National Propane Gas Association. Texts were funded by the Propane Education and Research Council. The fire departments traveling to Saranac Lake ... (Full Story & Photos)



Firefighters advance hose lines during propane emergency.



SLVFD News Room, September 26

The SLVFD along with multiple fire departments will be hosting a course on Propane Emergencies at the Lake Colby Beach this afternoon. Please use caution when driving in this area today 9/26/2015 between the hours of 1:00pm and 4:00pm. We are sorry for any inconvenience. We are training hard to keep our community safe.... (Full Story)




"We Can Breathe"

SLVFD Newsroom, September 20

The SLVFD with the help of our wonderful community has recently taken a major step in terms of modernizing our firefighting capability.

We have upgraded our entire fleet of aging Air Packs, some of our steel air bottles were literally decades old. Initial planning for this project started approximately 2 years ago. At the time we estimated the price tag for this project to run around $250,000. ... (Full Story & Photos)



SLVFD Firefighters take a moment to display the new packs during a recent training session.



A hole in 1 at hole 16 wins the new Mustang, courtesy of Egglefield High Peaks Ford in Ray Brook.

SLVFD Hosts 3rd Annual Golf Tournament

SLVFD News Room, May 11

On May 9th, 2015 the Saranac Lake Volunteer Fire Department held its 3rd Annual fund raiser Golf Tournament at the Saranac Inn Golf Club. 116 golfers and 29 teams played in this 4-person scramble on a beautiful spring day. Player's had chances to win prizes on the course thanks to High Peaks Ford sponsoring hole in one contest's that included a brand new 2015 Ford Mustang. There were also prizes ... (Full Story & Photos)